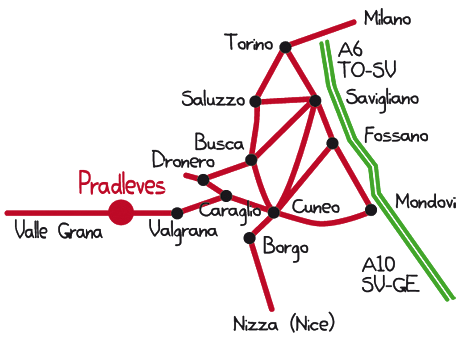 Pradleves (Grana Valley)
is located at 25 Km from Cuneo (20 minutes by car).
The closest airport is Cuneo Levaldigi (39 Km).
Turin Airport "Caselle" is 148 Km from us.
The closest train station is Cuneo (25 Km).
Turin (host city of the 2006 Winter Olympic Games) is at 110 Km, while Montecarlo/the Principality of Monaco is 130 Km away.
At only 50 Km to the north-east you can find Alba, the capital of Langhe with its world-famous wines.
Regular buses run between Pradleves and Cuneo.